Main Calendar
4:15 PM - 5:15 PM
Dave Moenning, past NAAIM President and 2018 NAAIM Shark Tank Competition Winner, will review some of NAAIM's top investment tools updated weekly and available to members including the NAAIM Indicator Wall and Dynamic Asset Allocation Model.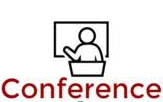 9:08 AM
Our annual conference is a single day event featuring guest speakers from our industry to offer their insight.
Uncommon Knowledge® is the nation's preeminent conference for the Active Investment Manager. With a wide variety of speakers and panelists, plus plenty of networking opportunities, it's no wonder that this conference has been around for 30+ years. You ...